 The
Application

of Seraseal
Remove SeraSeal from the freezer compartment. Thaw SeraSeal for 2-3 min. in your hands / 10 min. at room temperature.
Add the required amount of SeraSeal to a syringe. The amount required depends on the surface area of the bleeding or the nature of the operation.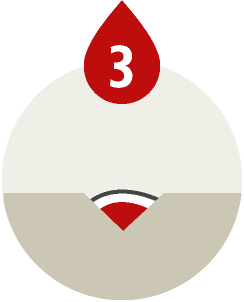 Clean the site of the bleeding so you can see it.
You can apply SeraSeal in dots, or distribute it over a large area by pulling up the cannula.
In the case of deep wounds, first place SeraSeal deep into the wound, then slowly pull the cannula out of the wound.
You do not need to apply pressure to the site! Important: Do not wipe off; wait for one minute!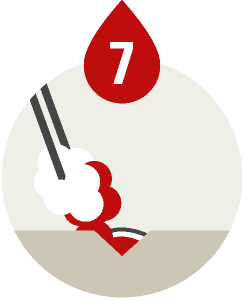 After waiting for one minute, gently dab or wipe away the excess blood to determine whether the would is still bleeding.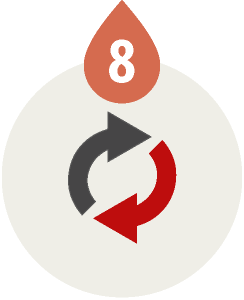 If a second application of SeraSeal is required, repeat steps 3 to 7.
When not required, SeraSeal can be stored for re-use without loss of effectiveness at temperatures no warmer than -10°C.
CAUTION!Not intended for intravascular injection. This may cause a potentially life-threatening thromboembolism.